I am still trying to crochet and work on my little Etsy Shop, Moonlit Cottage, while going to grad school and working full-time, so I thought I would do a little GIVEAWAY!
Yay!!!!
The winner will receive my Delilah crocheted wrist warmers with your choice of color!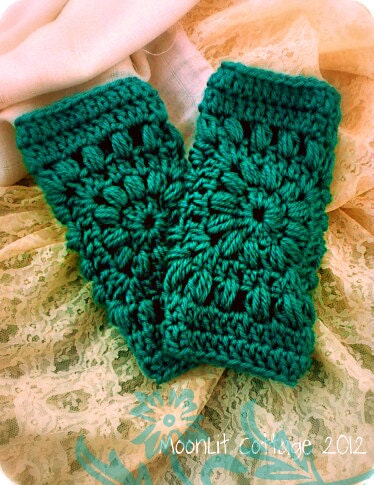 I will use random.org and announce the winner on March 31st! I will then contact you and you can tell me what color you would like!
To participate:
1. Follow me on Tumblr!
2. Reblog this post! (Likes will not count, sorry!)
It's that darn simple! Yay! Join me in the fun :)
Love and Blessings!
Marissa Moondaughter